We the Animals is the debut novel by Justin Torres. The novel is about three mixed-race Latinx children growing up in upstate New York in the 80's. The narrative focuses on the third child, who eventually breaks away from his family. We the Animals borrows material from aspects of Torres's own life, which he talks about in a short clip here. The novel, however, has an oblique relationship to his biography. Torres speaks more about the matter in an interview with Jennifer de Leon, which you can read here.
There are two pieces of criticism on Torres's novel. Perez (2018) considers the utopian energies of the novel's queer narrative. Rivera (2020) looks at how the novel's lyrical style mirrors the characters' attitudes towards social legibility. Rodriguez (2019) reads in Torres's novel a decolonial project that centers on forms of kinship alternative to those of the heteronormative and atomistic family.
The following place the novel in broader historical and theoretical frameworks of queer theory and activist politics. Cohen (1997) examines how a radical queer politics must emerge from activist practices that center critiques of structural power and build coalitions between marginalized figures to create a truly transformative politics. Decena (2008) argues that the popular metaphor of the closet is inadequate for describing the experiences of queer immigrants and queers of color. Luciano and Chen (2015) look at how queer theory complicates considerations of humanism, especially given how the human has often been defined in limiting terms that dehumanize many forms of life
Criticism
Perez, Richard. "Differential Visions: The Diasporic Stranger, Subalternity, and the Transing of Experience in U.S. Puerto Rican Literature." In The Cambridge History of Latina/o American Literature, edited by John Morán González and Laura Lomas, 691–710. Cambridge: Cambridge University Press, 2018.
Rivera Montes, Zorimar. "'For opacity'": Queerness and Latinidad in Justin Torres' We the Animals." Latino Studies 18 (2020): 218–234.
Rodriguez, Richard T. "Oedipal Wrecks: Queer Animal Ecologies in Justin Toress's We the Animals." In Latinx Environmentalisms: Place, Justice, and the Decolonial, edited by Sarah D. Wald, David J. Vázquez, Priscilla Solis Ybarra, Sarah Jaquette Ray, 267-280. Philadelphia: Temple University Press, 2019.
Theory
Cohen, Cathy J. 1997. "Punks, Bulldaggers, and Welfare Queens." GLQ: A Journal of Lesbian & Gay Studies 3, no. 4 (1997): 437-465.
Decena, Carlos Ulises. "Tacit Subjects." GLQ: A Journal of Lesbian and Gay Studies 14, no. 2 (2008): 339-359.
Luciano, Dana, and Mel Y. Chen. "Introduction: Has the Queer Ever Been Human?" GLQ: A Journal of Lesbian and Gay Studies 21, no. 2 (2015): 183-207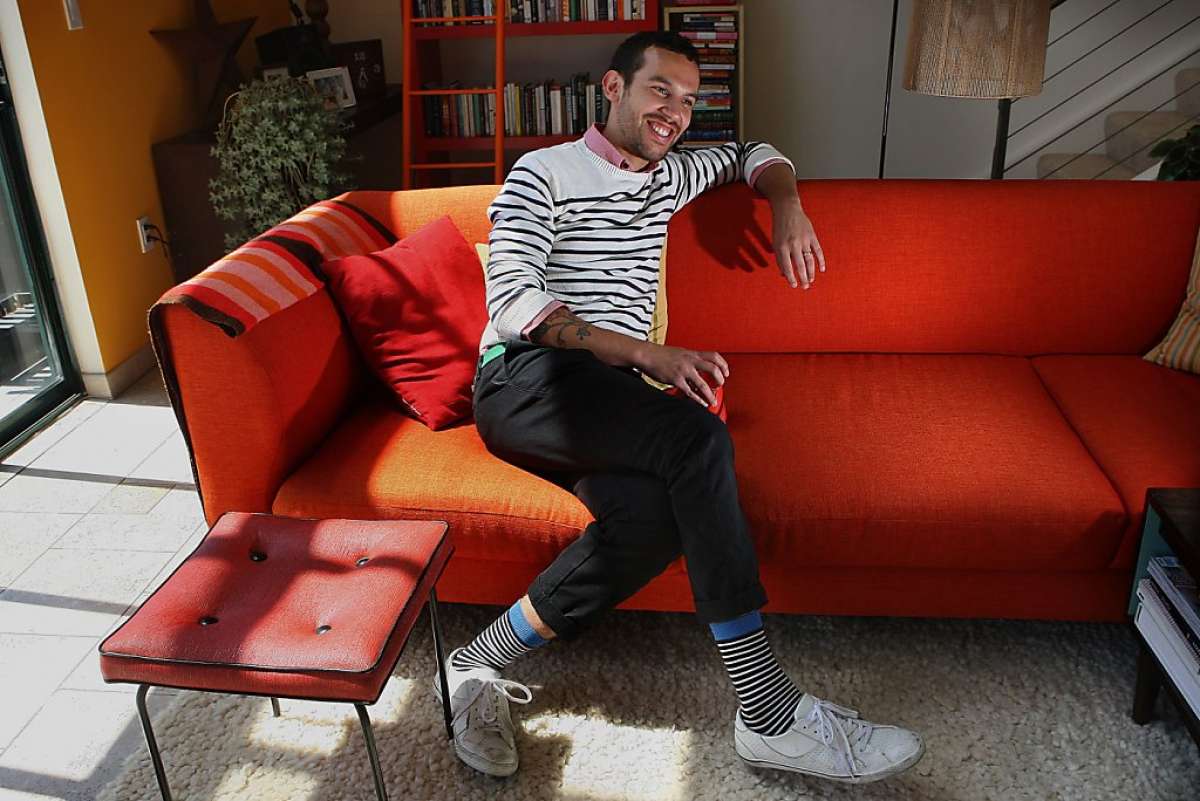 A discussion with author Justin Torres moderated by Professor Christina León

The author speaks to Jennifer de Leon about links between the novel and his life, the stillness of his prose, and the reactions he wants from his readers.